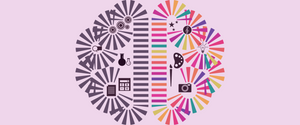 Feed your left & right brain
Embodyart Packages
Are you an
Innovator, Rockstar, Moneymaker or Visionary?
Over Here, Left Brain & Right Brain are Best Buds
Get total communication power for your business: message clarity, design, copy writing, tech systems, marketing — interconnected, the way they need to work. You've found a one-stop creative shop to take your business to new heights and showcase your unique voice.
COURSES / MEMBERSHIPS, PRO WEBSITE + BRAND, E-COMMERCE,
FORUMS / COMMUNITIES or the TOTAL PACKAGE.