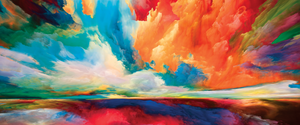 COURSES / MEMBERSHIPS, WEBSITE + BRAND, ECOMMERCE, COMMUNITIES...
1. CLARIFY Your Vision – 2. CREATE Your Brand – 3. CONNECT Your Clients – BOOM
Share Brilliant Courses & Memberships
Turn Your Business into a Profitable Product
Create Your Own Online Community
Wholistic design, copywriting & tech. Hi. I'm Katie. I create blissful business for brilliant, playful, spiritual entrepreneurs like you so you wake up happy every day. DESIGN — gorgeous, unique brands, advertising, websites, courses. COPYWRITING — clear, compelling copy that nails its target. TECH — I love systems and set up smart ones for you, from e-commerce to your own online community, courses and memberships.
Click below to explore.