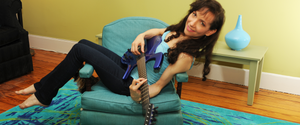 what's it all mean?
My cute college boyfriend shouted with exasperation, as I reached inside the glove compartment, "Why does everything always have to have MEANING?!"
I was startled. I thought, huh. That's true. I DO always look for meaning. Not sure if that's right or wrong but if that really bugs you, that's a pretty big deal. He was a great guy too, a sexy, smart musician. I had to be true to myself, though.
How I Became a Geek
Compelled to look beneath life's surface (even though I love a beautiful surface), I discovered that thinkers through the ages have searched for meaning, which is exactly what my religion major allowed me to explore. College is where I learned to deeply pursue a topic (after nearly flunking out first term even though I came in with advanced placement). This was a big shift from my primarily social high school years. (Kinda like Reese Witherspoon in Pleasantville — love that movie.)
___________

Pictured: Diagram created for my client, Bobby Manard, based on the Seeds of Life mandala.
my roots
Design
As a little girl, I'd decorate trees on our West Village street with tiny rocks and flower petals, an early sign I was entranced with layout and design.
Jazz
Bucky Pizzarelli, Django Rheinhart and jazz guitar was my immediate musical passion as a kid. In the early 2000s, I had my own jazz band, "Weep with Katie," singing lead for 5 years. My favorite gig was at The Savoy Lounge on a scary, dark street near Port Authority, a real dive bar with an amazing jazz heritage.
Acting
I chopped all my hair off after college. First and only time. Was liberating and don't want to do it again, lol. Everyone thought I was going to be an actress because I was always in plays. I worked my butt off to get into the acting unions, got small parts and landed a trilingual musical tour but it didn't cover my bills.
___________
Pictured: Elaborate costume shot used to promote William Burroughs' "Naked Lunch."
Art & Business as allies
Mac computers play a big role for me. They led to me diving into graphic design and art for business. I devoured typography (the Germans make the most amazing typefaces). This passion allowed me to make the tough decision that professional acting wasn't what I wanted to do with my life.
This led to getting two self-created positions at major firms. They bought me all the Mac equipment I needed and I happily worked late into the night and even early morning. 
Communication Consultant was my title. I innocently thought that was random. Nuh uh. Communication and connection are keys to my being.
___________
Pictured: In London on a trip for Price Waterhouse.
cultivating courage
"Entrepreneurship is the Modern Spiritual Journey"
— Michael Major, Client
I learned a lot about entrepreneurship at Price Waterhouse because they expected you to find your own work in the consulting area.I was in. You could complain and get fired or figure it out. 
Clients thought there were 20 people doing the work I was doing, a whole department. Nope — just me!
This corporate experience taught me not to be intimidated. I had big creative freedom because my clients weren't artists telling me where to put a drop shadow. If they liked it, they bought it. Clients included Allied Signal, Allmerica Financial, Travelers, Eastman Kodak…
I'd learned enough to go out on my own. Entrepreneurship, here I come.
___________
Pictured: Illustration and materials for First National Bank of Anchorage. They requested I create the view outside their window and said I nailed it.
Discovery
$14 in one bank account and $32 in the other
After 6 months on my own, I had $14 in one bank account and $32 in another. No exaggeration. No fallbacks. I looked up and realized if I didn't get a job-job, I wasn't going to have groceries that week. I asked everyone I knew if they needed ANY help. My friend from the gym said, "Okay, we know this isn't what you do but a secretary just left…" She didn't have to finish. I said, "I'm there." 
"So here's the hitch," she said. "It's for Crazy Leon." Crazy Leon was a music rights expert with a big personality who wore an army hat in the office and told personal stories about Patsy Cline. I said I think we'll get along. We did. He hired me and told me the salary, which was a third of what I'd been making (not enough to live on). I swallowed and said thank you. 
Today, when asked how to get clients, my answer is: talk to people. Through social media, e-mail, calls or at the corner store. You just have to talk to people and things will happen. 
___________
Pictured: My logo design for Shapiro Bernstein Music Publishers.
Okay, I can do this
That SAME AFTERNOON, I got a call for what ended up being a six-figure, ongoing project for Pepsi Bottling Group. It wasn't a maybe; it was "we need you now."
I had to tell Crazy Leon I'd come in for a few days to help out but this was the opportunity of a lifetime. He said, "Well, that's the quickest anyone's ever quit on me," and we became friends.
Leon ended up investing in my jazz band. I also ended up redesigning Shapiro Bernstein's logo that they'd had since the '60s and they still use my design today (see above).
___________
Pictured: Brand design, logo, illustrations and brochures for Pepsi Bottling Group.

learning from screwing up
In 2012, I was sick of the financial uncertainty I'd experienced for a decade. I'd had horrific ups and downs (crying on the kitchen floor horrific). I wanted to do more than "okay" and knew I had skills, talent and smarts and was clearly missing something. I took my first online course on "women's prosperity."
The fee came out of rent money, which I don't recommend but the course changed my life. More great courses followed. I fine-tuned my own systems.
In 2017, I became a certified developer for AccessAlly, which I consider to be the best online course platform. This was a great decision that stretched my brain and led to soul-connected clients.
___________
Pictured: Sneaking permission to drive the cool car thingie (scissor lift) at installation of my design for Sikorsky Aircraft. See parts of the outside hall above, including window frames and chair rail with helicopter-style rivets.
Home Furnishings & decluttering
Rugs & Interiors
The beauty of area rugs became apparent to me when I'd moved 4 times in 4 years. Each time, I got better at interior design. I thought, "How would I design rugs if I could?"
That led to finding my first mill in the Phillipines (now in India) and learning about yarn. I'd always wanted to design physical products so here was my place to begin.
Decluttering
Decluttering goes naturally with creating a beautiful home. It's about so much more than things. Decluttering shows you who you really are. It fits with my love of making the surface beautiful and knowing that it's what's beneath and informing that surface that creates it and ultimately matters (see my Trash to Cash mini courses for more).
___________
Pictured: Boothmates, me and assistant at the ICFF International Contemporary Furniture Fair design show at the Javitz Center.
Everything is relationships
When all's said and done, how we interact with each other creates all our results. I remember a lightbulb moment where I realized, OMG, I'm going to have to learn to LOVE my clients. I thought, well, how the heck do you do that when they're a pain in the ass? Kidding but not. 
I learned you need to be aligned with clients. Figure out what that means for your vision, values and goals. My vision (or value proposition) process has made a fundamental difference for me and my clients' success and happiness. 
You only learn what's a real yes or no with deep work. I now work with the most brilliant, inspiring, fun — and loving — people I could ever hope to discover. We actually say "I love you" to each other and it's not weird because it's true. 
My religion major served me in ways I could never have imagined, guiding me to what I really love and care about and how to connect with that in others.
WHO ARE YOU?
Now it's your turn. So who are you? Are you an Innovator, Rockstar, Moneymaker or Visionary? Click the images below to see who you might want to grow into next. There are exciting times ahead for you.
P.S. colormaiden
If you're wondering where Colormaiden comes from, people remarked from the start that my ability with color was exceptional. I thought, but it's color; doesn't everyone see it? That's how you realize what you're naturally good at: it comes naturally. Duh. I love unraveling nuances of color in applications from branding to mindset, clothing, interiors and products.